I know Most of the tourist visiting Nepal use Kathmandu city as a stopping point for most of the Himalayan treks, but believe me, if you spend a few days and take time to explore this authentic traditional Nepalese capital city you will take away with you a lifetime memory to cherish your entire life.
As a native Nepali, I here suggest you some of the places inside Kathmandu valley that's worth exploring.
5 top-rated place to Visit in Kathmandu
Kathmandu, the city with a high population density and a stunning Himalayan backdrop is the capital city of Nepal and a central hub of the country.
If you can stop by this city for a few days, you will encounter a plethora of things that this city has to offer to every tourist visiting Nepal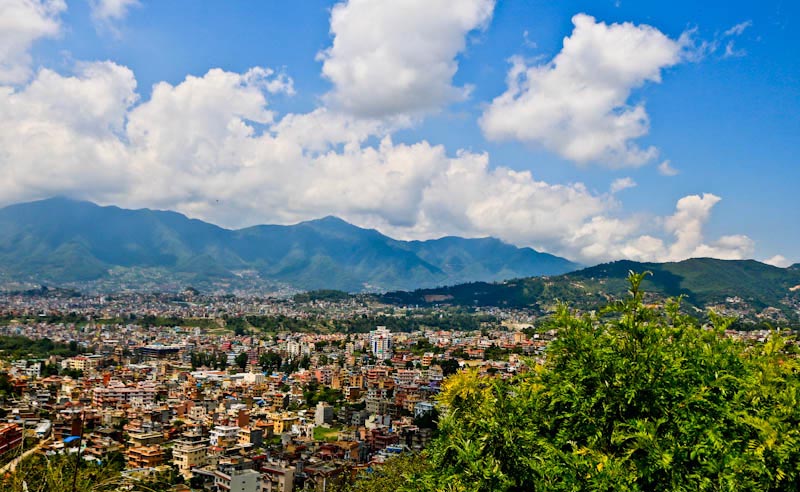 Kathmandu nestled in a valley surrounded by mountains
Once is not enough, yes exactly once is never enough when you are here in the visit to this city. You cannot relish everything on your first visit.
When you visit Kathmandu, you will find out that Nepal is way more than the phenomenal Himalayas and the plucky sherpas.
Kathmandu city is a flock of human beings but still, you can find a unique charm and an enticement within this chaos that enthrals every tourist passing by.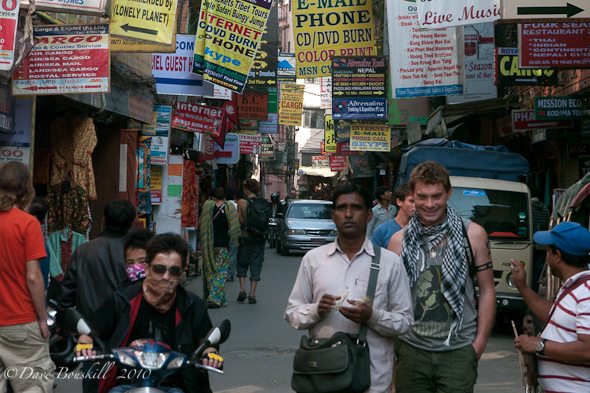 Kathmandu city is basically all about the immensity of the cultures and traditions that are from centuries back. This fascinating cultural and traditional experiences are truly rewarding.
#1 Thamel Bazar
Thamel, the centre of the Nepalese tourism industry is a haven for tourists touring the city. This haphazard maze of numerous hotels, restaurants, shops, and streets is also a commercial hub.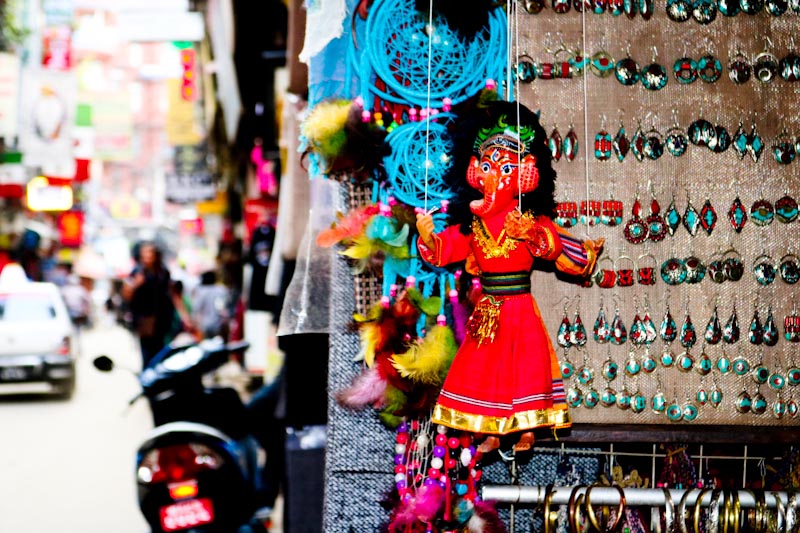 Here you will find everything ranging from travel gears, adventure accessories to trekking map, massage spa, bar, club and souvenir stores.
Like no other place in Nepal, Thamel lives by day and night. Being the most touristic spot in Kathmandu, Thamel is packed with plenty of hotels and restaurants.
What to do in Thamel??
You can buy travel and adventure equipment
Hang out in clubs and bars
Experience natural massage therapy and spa
Buy local handmade jewellery, clothes and souvenir stuff
Try typical Nepali dish, Daal Bhat
Experience a heritage walk around
#2 Boudhanath Stupa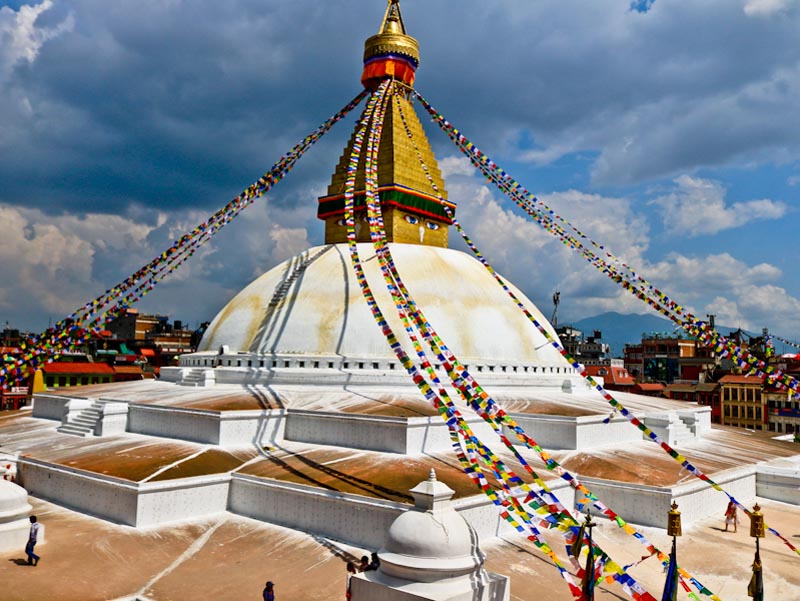 Boudhanath is a world-famous Buddhist stupa in Kathmandu. This stupa symbolises the Buddhas enlightened mind and stands as an iconic Buddhist monument.
Boudhanath included in world heritage list stretches 100m in diameter and is the largest of its kind in Nepal.
Boudhanath has a square-shaped tower on the top that universal Buddha eyes on all the sides. In place of a nose, you will see a symbolic icon which actually represents the number 1 in Nepali numeric character.
This character symbolises the unity and a single way through which one can attain enlightenment, ie. through the Buddhas teaching. The third eye above it signifies the wisdom of Buddhas
#3 Swayambhunath Temple
Most commonly known as the monkey temple, the Swayambhunath temple is one of the major landmarks of Kathmandu city.
Photo by: @HandLuggageOnly
Swayambhunath stands as a holy Buddhist stupa that is supposed to have been build 2000 years ago.
With multiple monasteries and shrines around the premises, Swayambhunath stupa is the oldest of its kind in Nepal.
A large number of people from different religion visit this place every day. One the birthday of Buddha, " Buddha Jayanti", the place is filled up with the crowd.
Visiting Kathmandu would totally look like incomplete if you fail to make your trip to this place. 365 stone steps on the way and hundreds of monkeys gazing around make this place worth a visit.
#4 Kathmandu Durbar Square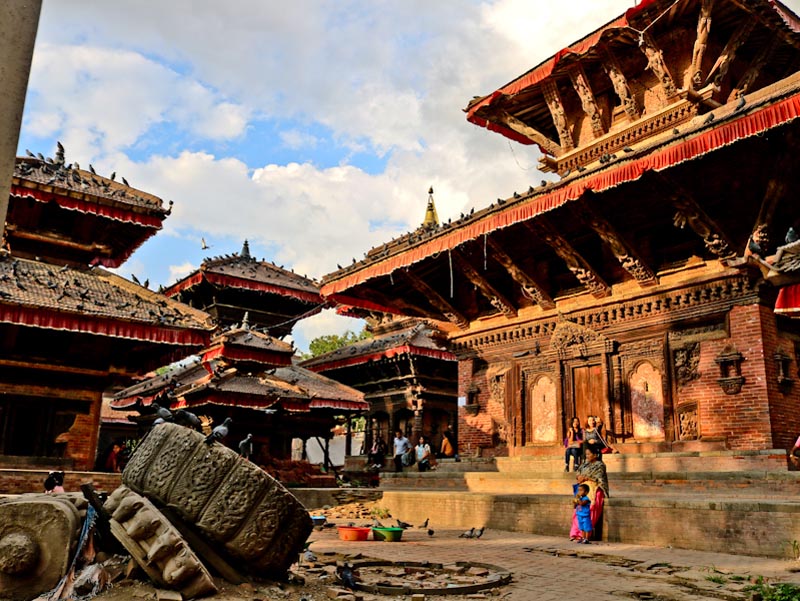 Kathmandu Durbar square is the traditional heart of the Kathmandu city. This place stands as a supreme legacy of traditional art and architecture.
This square encompasses the courtyards, sculptures, the Great Bell, the Kala (black) and Seto (white) Bhairab (Lord Shiva), and museums. This vibrant public square was once a royal residence.
This square place demonstrates one of the most concentrated ancient architectures that are preserved. No doubt, this place is one of the world's best architectural gem.
#5 Pashupatinath Temple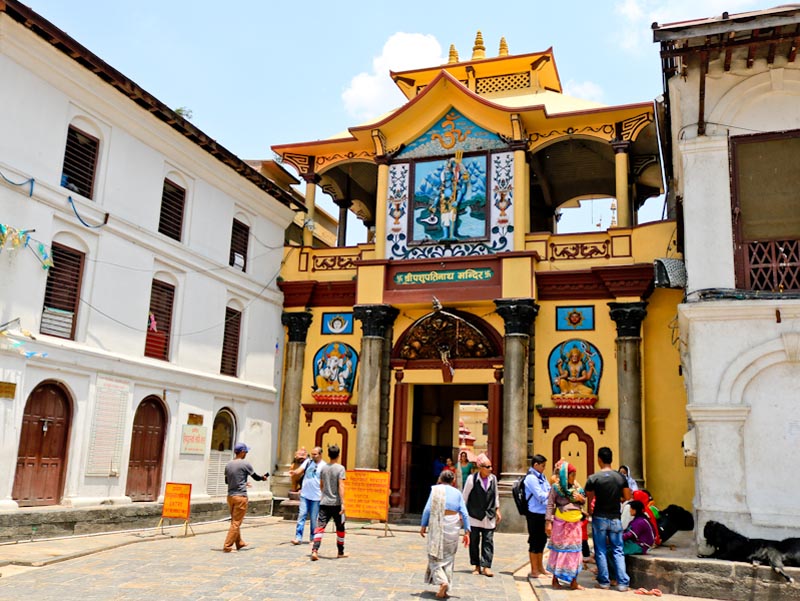 Pashupatinath temple is the oldest Hindu temple that forms a UNESCO world heritage site. Built-in a pagoda style, the temple dates back to 400 BC. The pagoda-style temple is wooden carved and has two-layered roofs covered with copper and gold.
The whole Pashupati area complex includes a total of 518 temples and building structures. Pashupatinath is on a few minutes walking distance from the Tribhuwan international airport.
#6 Patan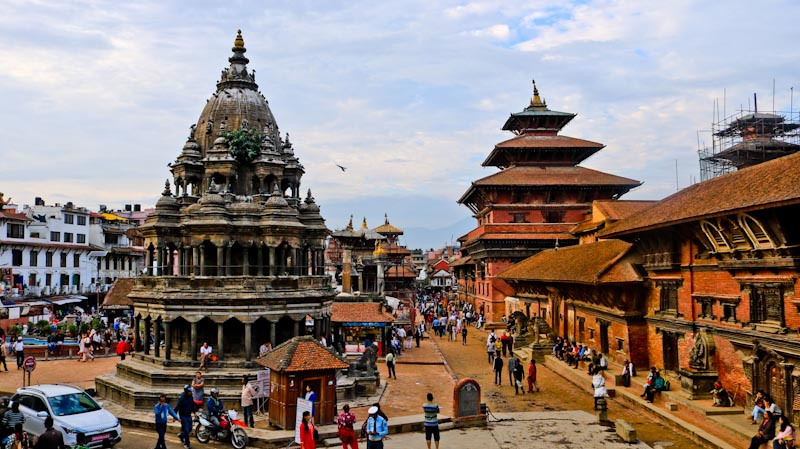 Patan, one of the world heritage sites of Nepal is a popular attraction for tourist. This place is a hub of preserved art, culture, tradition and architectures and is considered as a Hindu symbolism.
Have you ever been to Nepal? If yes, share your fascinating tales with us at [email protected]